My short-lived surgical career
There I was, donning full operating-room garb, watching an accomplished surgeon begin the one-hour procedure that would change a woman's life.
The patient was a 35-year-old mother of six children – five living, and one stillborn after an obstructed labor several months earlier. That harrowing experience left the mother with a fistula, a hole between the vagina and the bladder or bowel that leaves its victims leaking urine or feces.
Fistulas have not been common in wealthy countries like the US for more than a century, but they are still a problem in some developing countries like Ethiopia. Most women with fistulas wind up leading isolated lives of quiet desperation.
I was witnessing one woman's lucky day. Dr. Melaku Abraha was about to repair her fistula. He is the medical director at the Hamlin Fistula regional health center in the northern Ethiopian region of Mekelle. If the procedure went well, the patient would spend several weeks recovering and then return home to resume her life.
The operation went off without a hitch. Well almost.
Five minutes in, just as the prep was ending and Dr. Melaku was making his first incision, I passed out cold. I spent the next 15 minutes on the floor of the OR being fawned over by members of Dr. Melaku's team while being quizzically observed by the patient, who had a local anesthetic and was wide awake. Embarrassing is an understatement.
Observing the surgery was just one event in a week-long trip to learn about the work of Minerva's client Hamlin Fistula, which treats and prevents fistula and other child birth injuries in Ethiopia. Their work is incredible and the team of doctors, nurses, and caregivers I met were inspiring in their passion and enviable in their work ethic. If you have a moment, check out Hamlin's website and learn more about them.
Someone with Dr. Malaku's remarkable skill and calm bedside manner could lead a comfortable life in the US or Europe, but he's not interested. Right after the fistula repair surgery, he moved on to a nine-year-old girl who, due to a congenital abnormality, was born without a urethra. He built her one in less than 90 minutes, making it possible for her to live, learn, and play like other little girls.
I'm thrilled that people like Dr. Malaku are doing this incredibly important work, especially because I don't seem cut out for it.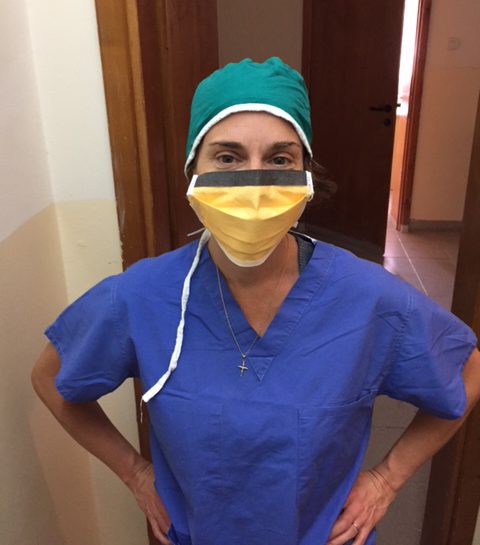 Header image ©Mary F. Calvert for Hamlin Fistula USA