Disconnection and mattering
Header photo © Joni Kabana
By Sara Veltkamp, Minerva Strategies –
Disconnection has become a national challenge. Much of the political polarization plaguing the US is a result of Americans not feeling connected to each other. People on our coasts and in major cities have radically different world views than those in the middle of the country, and people with wealth and political clout can make minorities and economically disadvantaged folks feel like they don't matter. To make things worse, politicians have exploited our differences for their political gain.
Against this backdrop of national disconnection, Dignity Period – an organization that helps girls in Ethiopia manage their periods so they can stay focused on school – hosted their third annual Spring Gala in St. Louis, Missouri. In hosting this gala, Dignity period took on the enormous task of forging links between groups of people that couldn't be more geographically, economically, and culturally disconnected: adolescent girls in rural Ethiopia and Midwesterners in St. Louis.
Americans looking to heal the rift between different populations in our country could take a page out of the Dignity Period playbook. Here are the strategies they employed to bring these disparate groups together.
1. They put people from both worlds in a room together. Many people from liberal areas of the US do not visit the conservative middle, and vice versa. Even those of us who are from the conservative middle, but have since moved to more liberal areas discount and devalue the opinions of these groups. As a result, there tends to be very little interaction and even less understanding that develops.
Dignity Period understands the importance of this in-person interaction. They flew in three representatives of their Ethiopian partners to meet donors, learn about their lives, and to describe what life is like in Ethiopia. Guests at the gala were able to learn from Shewaye Belay, a PhD student at Mekelle University who runs Dignity Period's field operations. People could ask him what it's like to take sanitary pads to girls in the most remote regions of the world, and he could learn why the donors decided to give.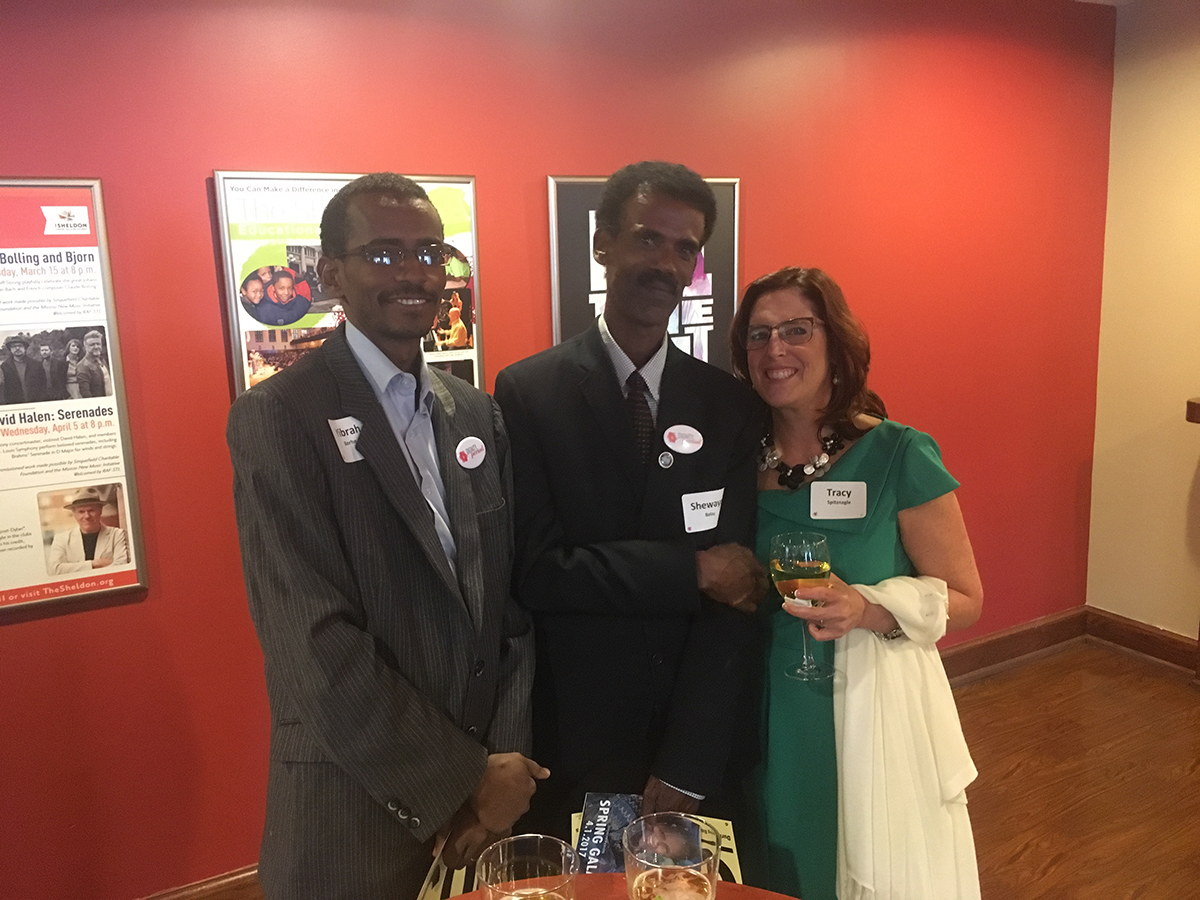 The same is true for Freweini Mebrahtu who owns the factory in Mekelle that produces sanitary pads Dignity Period distributes to Ethiopian girls. She told guests about her work to change girls' lives with something as simple and powerful as a pad. Which brings us to our next strategy.
2. They told stories of real people. How many people in Silicon Valley have ever sat down with a coal miner from Kentucky and learned about his or her life? How many bankers on Wall Street really understand the lives of laid-off auto workers from Detroit? We rarely hear each other's stories, which leads to all sorts of biases and misconceptions.
It is even easier to disconnect from people who live half a world away, but a single story – just one girl, whose name and face you know – can make all the difference. During the gala, Freweini shared the story of Selase, a girl from the rural northern region of Ethiopia. When she finished elementary school, her parents planned to arrange a marriage for her because secondary schools were too far away. But, fortunately for Selase, she has an uncle who is a teacher, and he came to her rescue by bringing her to live with him in a town called Adi Gudem. However, while in secondary school, her period presented a second barrier to education. Freweini talked about how Dignity Period "rescued" Selase again, by providing menstrual hygiene products that allowed her to focus on school and attend classes when on her period. Selase is now one of the top students in her school. This story of how one girl's life changed left a big impression on guests at the gala.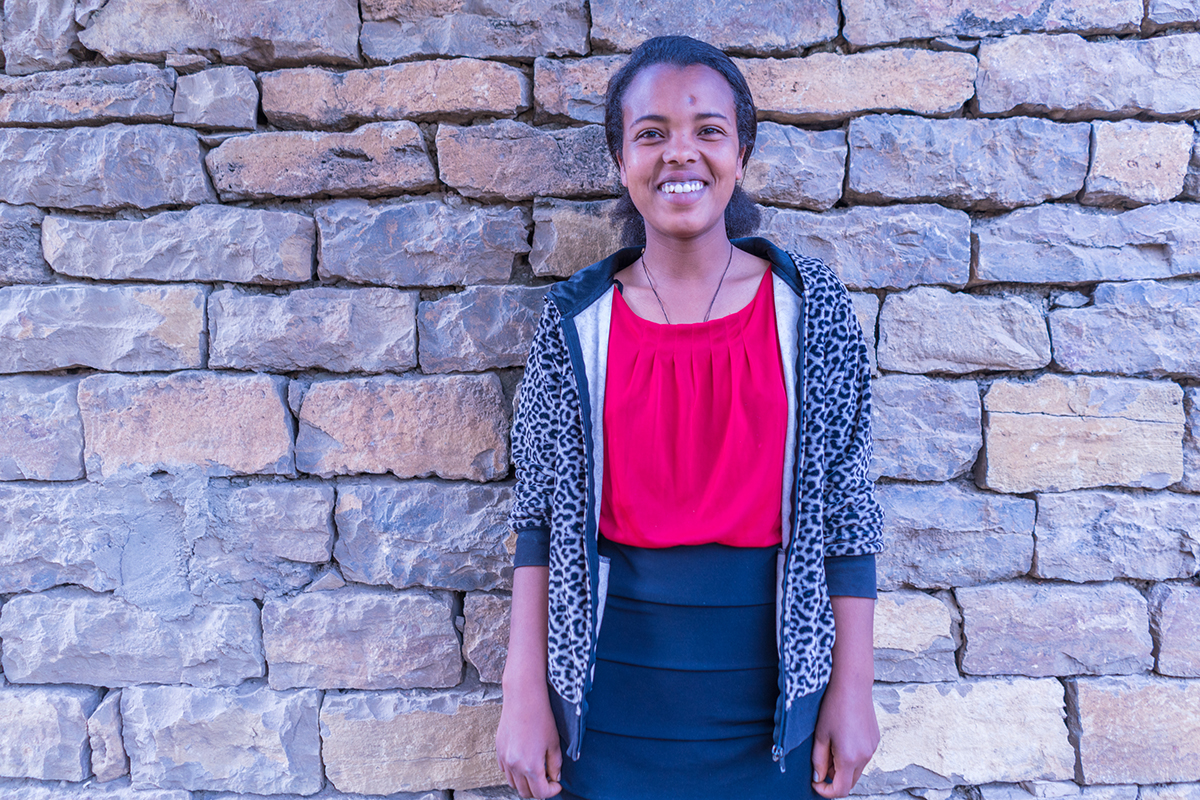 Photo © Joni Kabana
3. They stressed that everyone matters. It is very easy to feel politically irrelevant in the US. And in this last election, we saw that many people in middle America were tired of feeling that way.
Feeling relevant and heard is empowering. When visiting rural schools in Ethiopia, Freweini was struck by the confusion of many girls who received menstrual pads. They couldn't understand why people who had never met them cared whether they stayed in school. She said that they often asked: "How did you find us?" or in other words, "why did you look?"
Dignity Period is doing much more than providing menstrual hygiene supplies and education for boys and girls in rural Ethiopia; the people who support this organization are making a statement: "You matter." Despite being in one of the most remote areas of the world, your needs, even the needs you are embarrassed to have, matter. They matter to the researchers at Mekelle University, they matter to the women who make the pads at the factory, and they matter to Dignity Period and all of its donors.
This is how we connect. We help people understand that they matter, and we let them convince us that we matter. Then the desire to remain disconnected fades.